WELCOME TO NCUBE INCORPORATED ATTORNEYS
We pride ourselves with Professionalism, Service Excellence and Results.
Block
Contract Management| Insurance Law| Advisory
Block
We have a dynamic approach that entails both soft (call center) and hard recoveries (legal processes).
Block
We provide advice to Corporates and Organs of State.
Mr. Ncube, the Managing Director, obtained his B.Proc Degree from the University of the North. He is an admitted practicing Attorney of the High Court of South Africa and a member of the Black Lawyers Association (BLA). He has 18 years post admission legal experience. He established Ncube Inc in 1998.
Mr. Ncube's experience includes legal research, opinion and litigation on behalf of various clients. He was appointed in 2004 by the Gauteng Government's Housing Department to manage a widespread review process of the TORPS (transfer of residential properties) project. This was the largest project of its nature to be awarded to a black law firm. As the managing consultant, Mr. Ncube was responsible to manage a panel of 22 law firms that would be conducting such review process.
He is also a member of the National Soccer League's Dispute Resolution Chamber. Mr Ncube provides legal advice to the Managing Director of ERWAT (Ekurhuleni Water) on a continuous basis, whenever he is called upon to do so.
Mr Ncube is the former Chairman of the Impophoma Infrastructure Support Entity (Impophoma) an entity wholly owned by the Gauteng Government.
Our portfolio of offerings consists of wide spectrum of legal services which gives us the edge to serve our clients better.
With over 20 years of experience and having led cases of great magnitude, we surely have a good success story to tell. We have established a reputation of service excellence.
We keep abreast of recent developments in the legal fraternity. We train and equip legal graduates and attract seasoned lawyers with a rich and diverse knowledge.
At Ncube Inc. we have developed a culture of high work ethic in order to ensure quality and timeous service.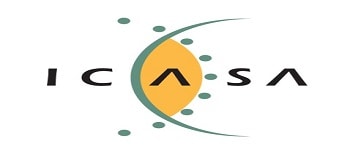 Meet Our Dedicated Call Center Team.